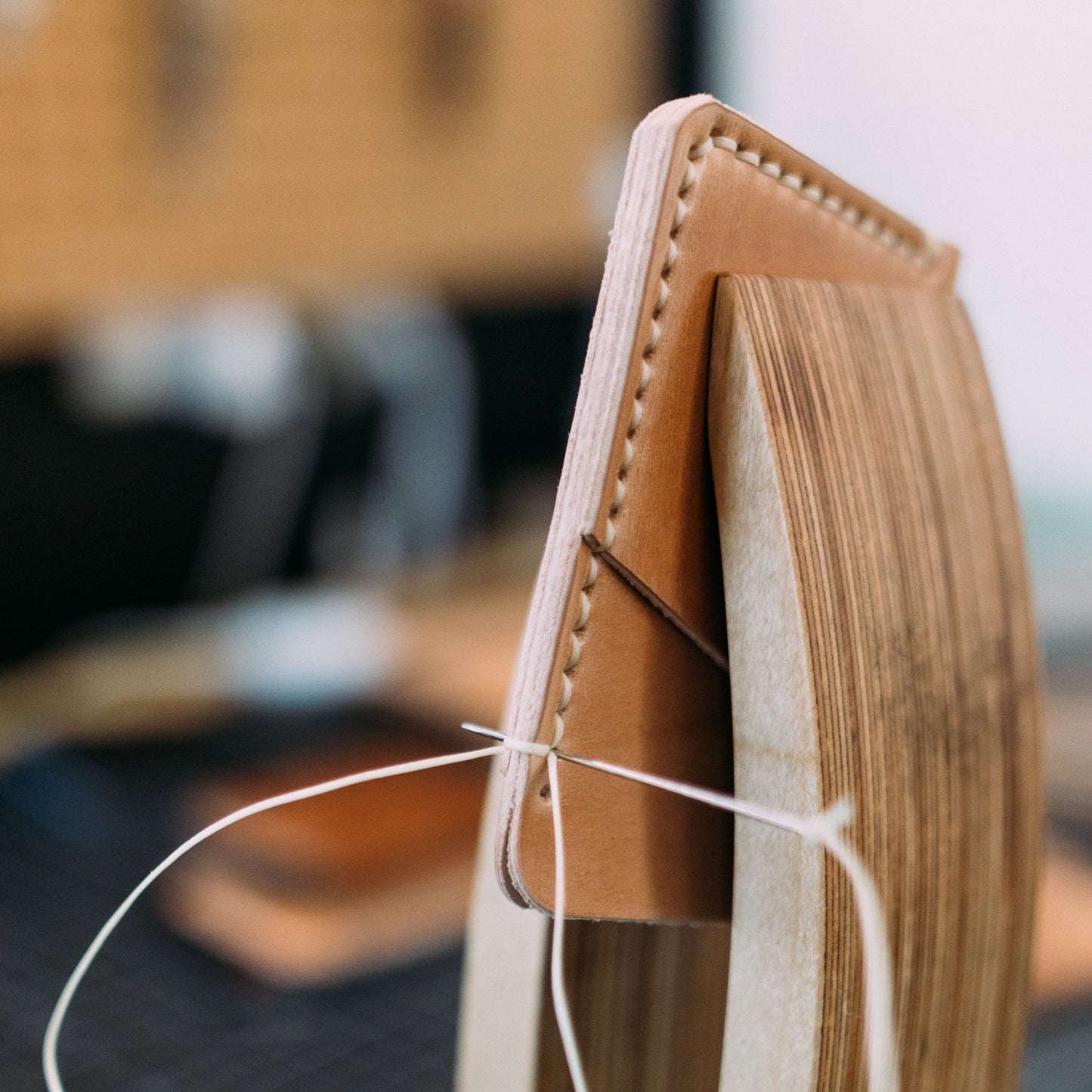 Our Mission
We're sick of stuff that doesn't last.
Things just aren't made like they used to be. Instead of wearing in, most "leather" accessories wear out. We're changing that.
We make stuff for people who appreciate quality. People who won't settle for a mediocre product. People who want to stand out in a world of disposable fashion and mass-production. You know that craftsmanship is worth supporting, and we're fervently committed to providing it.
The key ingredient in our process is our hand stitching. We saddle-stitch every product using thick, braided thread. We're so confident in the strength of our stitching that we offer a lifetime guarantee. If the stitching ever wears out, we'll either repair or replace the product free of charge.
Stop settling for products that will let you down in the long run. It's high time you experienced TRUE quality.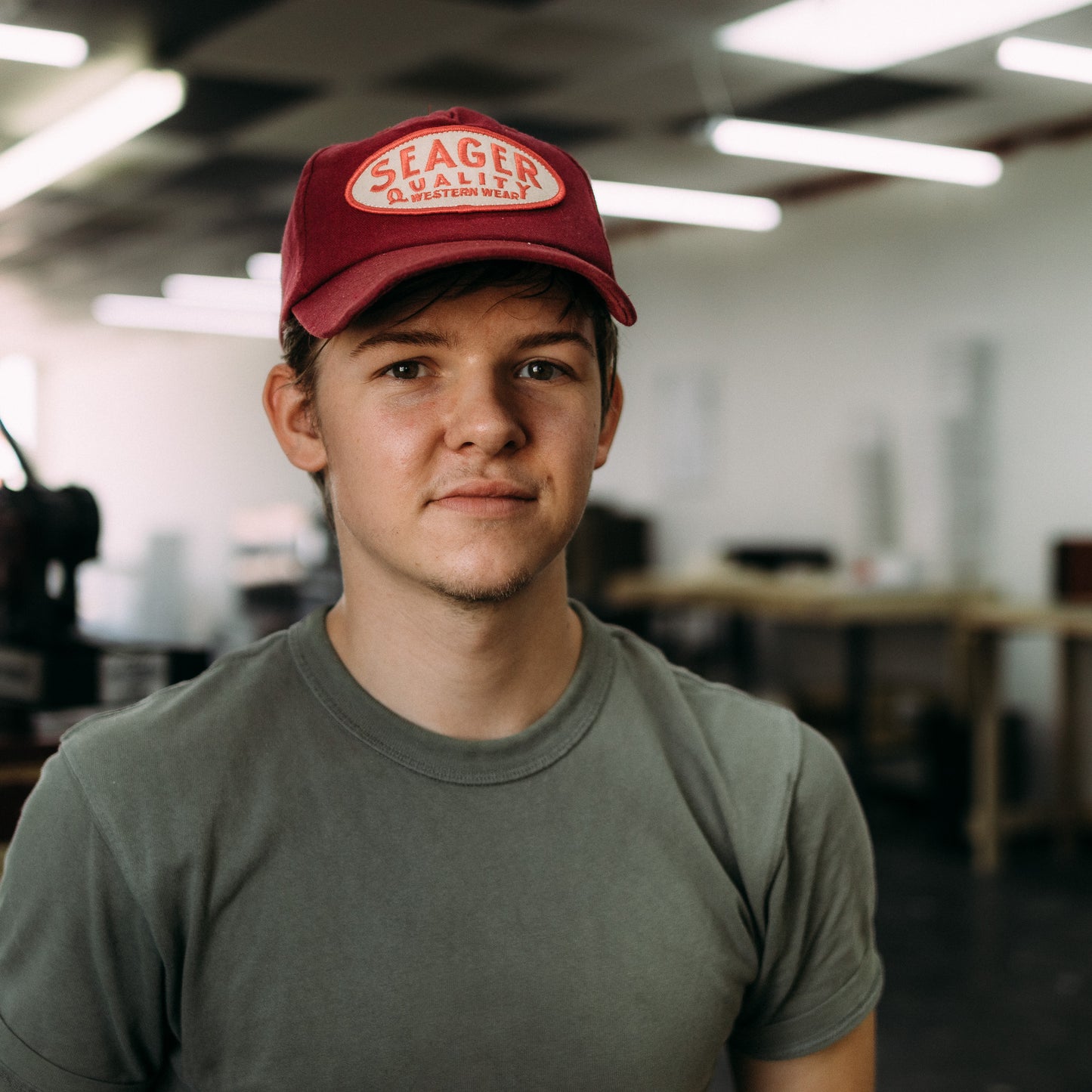 I'm Nate
I'm the founder and head craftsman behind Lost Dutchman Leather.
I was born in Ohio but have been living in the Mesa, Arizona area since 2017. Leathercraft started as a hobby for me as a young teen and I fell in love with it. I spent countless hours refining the techniques involved in the crafting process, and in 2016 I opened an Etsy shop.
People began supporting my work, and I kept making, and here we are!
I absolutely love what I do and I am so thankful to those who support us and our mission.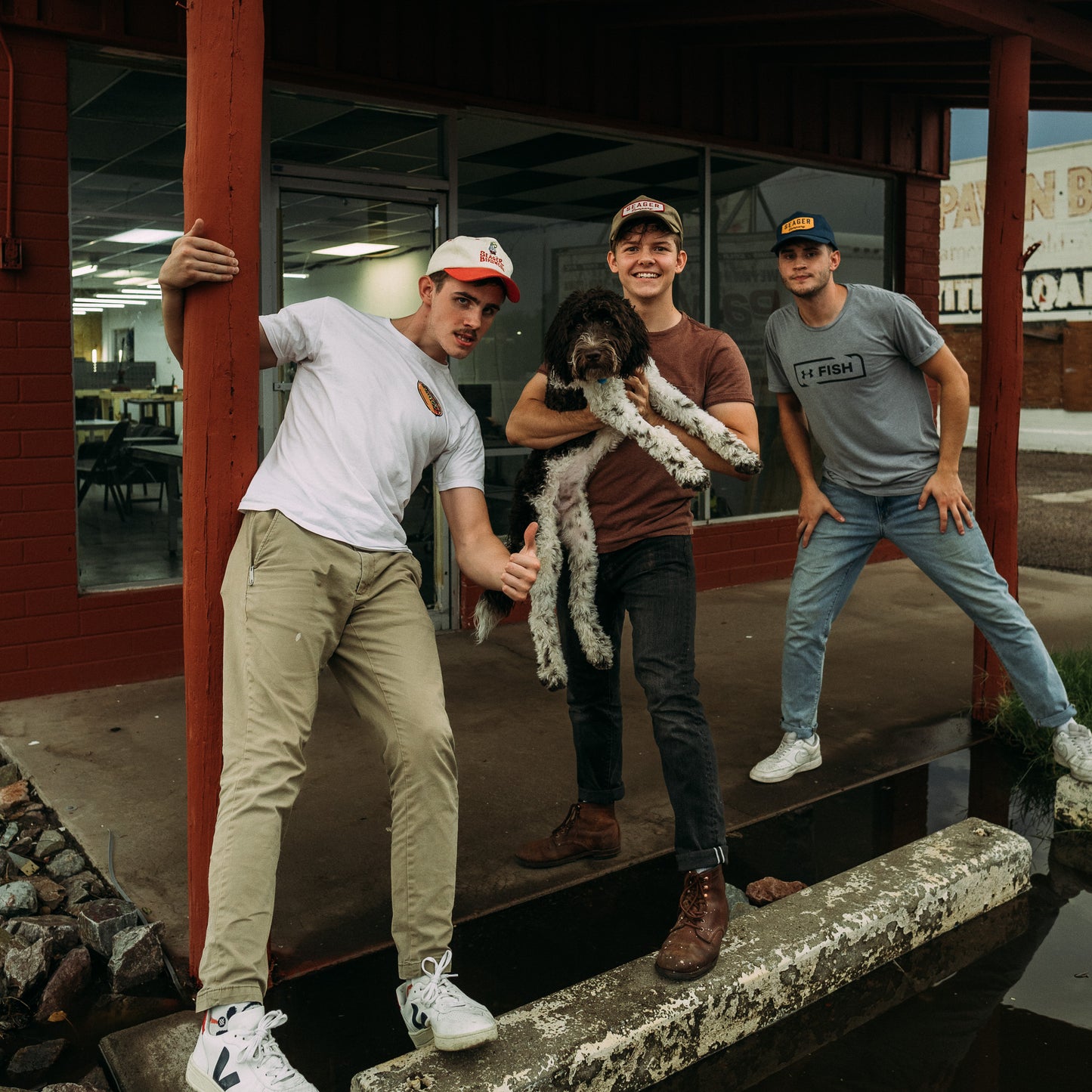 the other guys
Meet Ben and Nate Marshall. Ben joined us in summer of 2022, and his brother Nate did the same a year later in the summer of 2023. These guys play essential roles in our operations. Ben works in production as well as handling our customer service. If you need anything or have any questions, Ben will be the one taking care of you. Nate's learning the ropes of all things production and is becoming familiar with the entire process, start to finish.
The furry guy in my arms is Boone, and he actually runs this whole thing.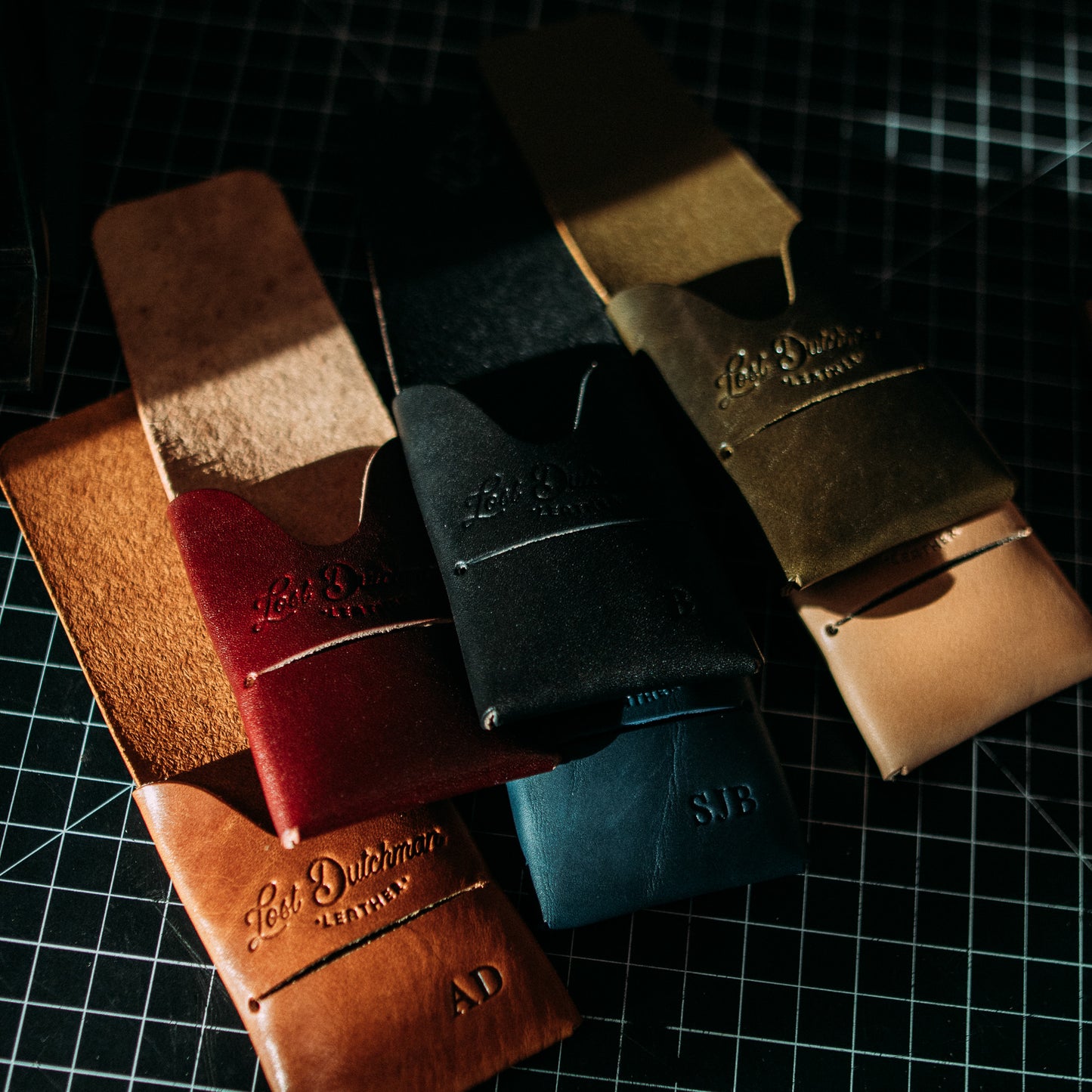 The Materials
As important as our crafting process is, just as important are the materials we choose to work with.
Our standard leather options are created for us by Wickett & Craig tannery, one of the oldest tanneries in the United States. Their full grain vegetable tanned leathers are renowned around the world.
We hand-stitch our products with Ritza "Tiger" thread, a braided polyester known for it's durability.
You can customize your leather and thread colors on our Made-to-Order items.
Frequently asked questions
PROCESSING TIME

Almost all of the goods offered in our shop are made to order. We have a current production lead time of about 4 weeks for made-to-order items with the exception of Quick-Ship products which ship in 7-10 days. Ready-to-Ship items ship within 48 hours. These lead times do not include shipping time.
CUSTOM ORDERS

We are not taking custom orders at this time.
WHOLESALE AVAILABILITY

We offer wholesale pricing for many of our products. Feel free to contact us for pricing.
LEATHER VARIATION

Not all cowhides are created equal. We use leather from tanneries that for the most part tan their hides very consistently. That being said, because of the natural aspect of leather in general, and because the leather we use is Full Grain, there may be some variation between hides. We believe that's what makes it so beautiful!
CARE INSTRUCTIONS

To keep your goods in best shape, condition the leather about every few months, or when the leather starts feeling dry. I recommend Smith's Leather Balm.
QUALITY CRAFTSMANSHIP
traditional + durable
MODERN DESIGNS
minimalist + functional
QUALITY CRAFTSMANSHIP
traditional + durable
MODERN DESIGNS
minimalist + functional